We welcome Martin Bergö, MD, PhD, professor of Molecular Medicine, to KI starting as a group leader at the Department of Biosciences and Nutrition from October 1st, 2015 and affiliated to CIMED.
Martin comes to KI from his previous position at the Gothenburg University, Sahlgrenska Cancer Center.
The goal of Martin Bergö's research is to define the biochemical and medical importance of the posttranslational processing of CAAX proteins—including K-RAS and prelamin A—and to define the suitability of the CAAX protein processing enzymes as therapeutic targets for the treatment of cancer and other diseases.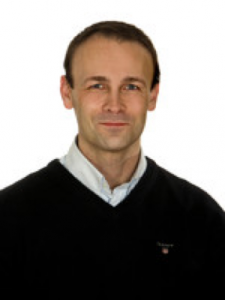 martin.bergo@ki.se
Please see the following links for more information: Martin Bergö research