Retreat 2017
The CIMED retreat 2017 will be held May 17-18, 2017 at Vår Gård, Saltsjöbaden.

Retreat 2016
The CIMED retreat 2016 took place May 17-18, 2016 at Skepparholmen, Nacka.

Official Inauguration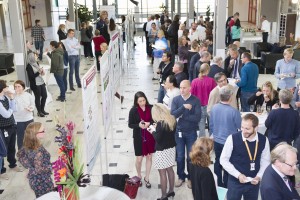 The official inauguration of Center for Innovative Medicine (CIMED) took place on October 7, 2015 at Novum, KI Huddinge.

Kick-Off Retreat 2015
The CIMED Kick-Off rereat was held at Skepparholmen, Nacka, in the Stockholm archipelago on June 1-2, 2015.

CIMED Seminars
The CIMED Seminar series consists of speakers that will generate a broad interest among the CIMED supported research groups and preferably also among other scientists at the South Campus.