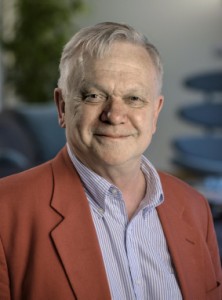 Peter Arner is a distinguished researcher who has done important research on adipose tissue functions – particularly ways in which the adipose cell and its gene expression on a molecular level influences development of diabetes and atherosclerosis.
"My research group focuses on regulation of the turnover of human fat cells and their lipid content – especially ways in which inflammatory factors within the adipose tissue regulate the size and number of fat cells in the body."
At CIMED, he studies long-term changes in human adipose tissue and focuses on regulatory mechanisms and clinical factors.
"We've taken a translational approach, where, among other things, we study animal models and patients who have undergone successful bone marrow transplantations. That way, we can examine how bone marrow serves as a source for new, human, fat-cell generation."
One of the main objectives at CIMED is close collaboration with clinics. For Arner – who is a clinician with long-term clinical focus – it's just the opposite.
"Besides making new clinical liaisons, I'm trying to further strengthen my partnerships with pre-clinical and platform-oriented groups at Huddinge – to improve methodologies and perhaps get access to novel relevant animal models. Being part of the CIMED team gives me opportunities to get in touch with cutting-edge research groups at Huddinge."
Arner is an internal medicine and endocrinology specialist and one of the world's most cited scientists in obesity research. For many years, he's been heading a lab at Huddinge and studying regulatory and clinical factors related to metabolism – with focus on human adipose tissue.
He is deputy chair of the diabetes research program at Karolinska Institutet. He did his clinical training at Karolinska University Hospital in Huddinge. After getting his PhD in 1976 and his lectureship in 1978, he worked as a visiting professor for two years at the University of Rochester in New York.
For more information please see: