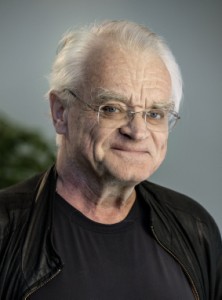 Jan-Åke Gustafsson's area of expertise is steroid hormones such as glucocorticoids, estrogens, and oxysterols and their receptors. The steroid receptors play a key role in action mechanisms of steroids and other hormones and nutrients. And growing consensus contends that these receptors could be more widely used as targets for treatment of various diseases.
Gustafsson and his research team at CIMED focus on revealing the role of estrogen and oxysterol receptors in degenerative diseases in which therapy options are currently limited, e.g., Parkinson's disease and amyotrofic lateral sclerosis (ALS).
"Neurodegenerative diseases put a heavy burden on health and medical care systems. I hope we can make new significant medical discoveries, which can lead to development of new treatments for sick patients."
One of the main objectives at CIMED is close collaboration with the clinic.
"My intention is to collaborate closely with clinicians, who are active in the neurodegenerative diseases field – to facilitate development of new therapies for patients."
Apart from his position at CIMED, Gustafsson is director of the Center of Nuclear Receptors and Cell Signaling at the University of Houston in Texas, which he founded in 2009. He holds two professor positions in the departments Biology and Biochemistry at the University of Houston and Biosciences and Nutrition at Karolinska Institutet.
Gustafsson is a member of the Royal Swedish Academy of Science and the Royal Swedish Academy of Engineering Sciences. He is an honorary member at the American Academy of Arts and Sciences and the US National Academy of Sciences.
For more information please see: