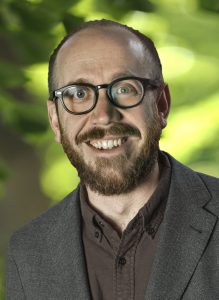 Mapping natural killer cells: "Natural killer cells are one of the most abundant immune-cell types within the liver. Our goal is to uncover new knowledge about how these cells function in healthy livers and in diseases such as fatty-liver hepatitis and liver cancer."
Niklas Björkström and his colleagues are studying natural killer cells (NK cells) in the human liver. NK cells are part of our immune system and important for fighting viral infections and cancers. But they can also trigger inflammation. This focus on NK cells and their role in the liver forms the foundation for developing new liver-disease treatments.
The researchers use tissue from patients with liver disease. With help from sophisticated methods such as flow cytometry, they analyze NK cell details—with specific focus on a subset of NK cells that seems to be permanently residing in the liver. Cell function and development are characterized—as well as roles played by the cells in patients with liver disease.
"We intend to identify new immunological factors and signaling pathways that may become targets for new treatments or that can be used to better predict liver diseases."
Detailed knowledge of NK cell functional regulation could be used to develop immunotherapy against liver cancer. Another vision is to be able to achieve effective treatment for liver inflammation that occurs because of fatty-liver disease; here, anti-inflammatory treatments, such as cortisone, do not work.
Björkström is delighted about the support from the Center for Innovative Medicine, CIMED, at Karolinska Institutet: "Among other things, CIMED's long-term support enables new opportunities to implement our projects. We can invest and dare to do more."
Björkström, MD, PhD, and associate professor, defended his PhD thesis at Karolinska Institutet in 2011. After postdoctoral training at the National Institutes of Health in the US, he established his own lab in 2013 at the Center for Infectious Diseases at Karolinska Institutet.
For more information please see: