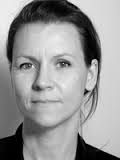 The ultimate goal of Marie Carlén's research is to shed light on how disturbances in the brain's frontal areas underlie deficient mental abilities in neuropsychiatric disorders. Her work focuses on the prefrontal cortex in the frontal lobes, the most elaborate cortical region in humans and other primates. In essence, this brain area orchestrates our thoughts and actions according to our internal goals to enable coordinated, purposeful behavior. This area is required for cognitive processes such as attention, working memory, planning, and decision-making.
"Disturbed prefrontal functioning underlies cognitive and behavioral disturbances associated with neuropsychiatric disorders such as schizophrenia, ADHD, autism and drug addiction."
The Carlén lab pioneered use of several sophisticated technologies for registration and manipulation of neuronal activity in behaving animals in Sweden. At the CIMED, the Carlén lab will establish live imaging of brain activity in behaving animals, using 2-photon calcium imaging. The project will involve mapping of the activity of different neuronal cell types in the prefrontal cortex during cognitive processing in normal animals and in animal models of autism spectrum disorders.
"Very little is known about how information is processed in the brain during neuropsychiatric states. We are convinced that elucidation and comparison of the patterns of activity in the PFC network during normal and deficient cognitive processing will bring our understanding of the neural basis of cognition forward. Our basic science studies will provide crucial insight into the cellular and molecular targets that novel and improved pharmacological therapies, aimed at cognition restoration, should be focused on".
Marie Carlén is an associate professor in the Department of Neuroscience and in the Department of Biosciences and Nutrition at Karolinska Institutet. After receiving her PhD in the lab of Professor Jonas Frisén at Karolinska Institutet in 2005, she worked as a postdoctoral fellow in the lab of Professor Li-Huei Tsai at the Picower Institute for Learning and Memory at Massachusetts Institute of Technology (MIT). Marie Carlén was recruited to the Department of Neuroscience at Karolinska Institutet in 2010, and in 2017, she joined the Department of Biosciences and Nutrition.
For more information please see: