The CIMED Seminar series consists of speakers that will generate a broad interest among the CIMED supported research groups and preferably also among other scientists at the South Campus.
The CIMED seminars take place in the RED Seminar room at the department of Biosciences and Nutrition, floor 6, in Novum or when more appropriate in the Novum auditorium at level 4.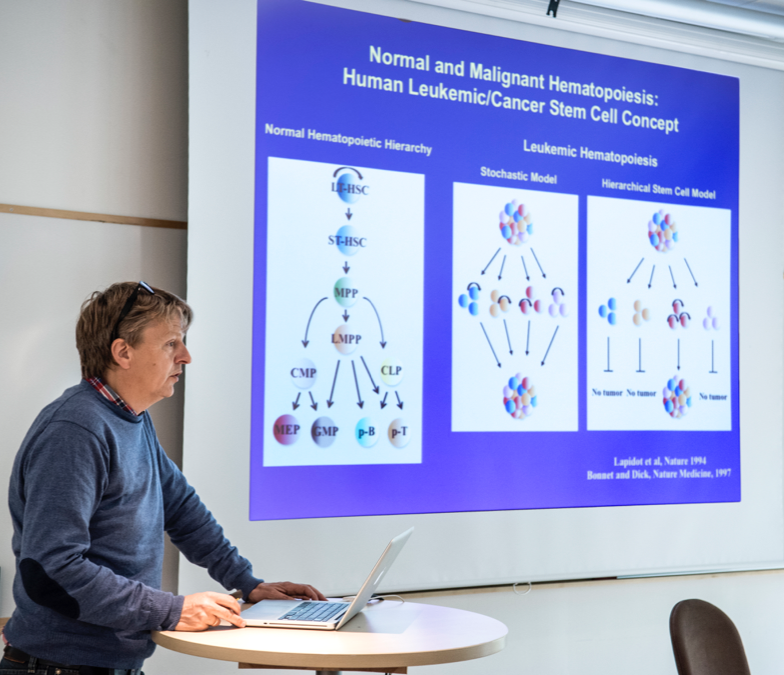 How to invite a CIMED Seminar speaker
To organize a high quality and inspiring CIMED Seminar Series we welcome your speaker suggestions. A preferred timing for the seminar is Tuesdays at noon but there is flexibility as to the day and time.
The concept works as follows:
You suggest a speaker and date along with a short motivation/description by email to sandra.falck@ki.se
Once approved you invite the speaker and Monica (monica.ahlberg@ki.se) will assist with travel arrangements (travel and hotel costs covered by CIMED)
Sandra takes care of announcement (web, posters and e-mail), room booking (and sandwiches if held at noon).