The aim of Center for Innovative Medicine (CIMED) is to create a dynamic scientific environment at Campus Flemingsberg. By supporting word-class clinical and translational research at Campus Flemingsberg CIMED:s ambition is to increase the pace at which research findings can benefit patients. The closeness to hospital care and patients is an important factor to allow a rapid translation of new research results and to learn from patient observations and analysis of clinical samples.
Organization
CIMED is financed by the Stockholm County Council (SLL) and is organized under Department of Medicine Huddinge at Karolinska Institutet in line with the aim of SLL to stimulate the development of the southern region of the Stockholm County.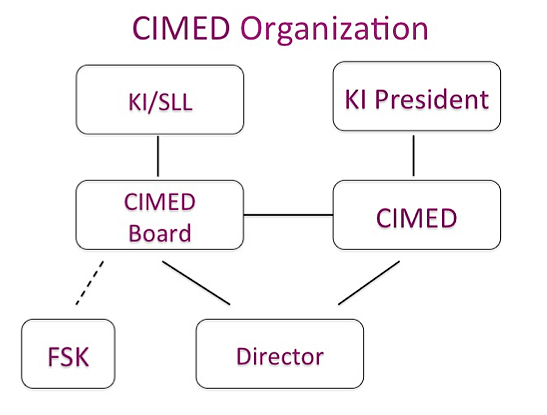 Visiting address
The CIMED office (research coordinator Amanda Klein) is located at the Department of Medicine, Huddinge (MedH), H7, Administration Office, C2:94,
Karolinska Universitetssjukhuset Huddinge.
Postal address
Amanda Klein/CIMED
Department of Medicine, Huddinge (MedH), H7, Administration Office, C2:94,
Karolinska Universitetssjukhuset Huddinge
141 86 Stockholm
Sweden